Grābekļi, uz kuriem neuzkāpt, ņemot kredītu / Financenet.tvnet.lv (30.01.2015.)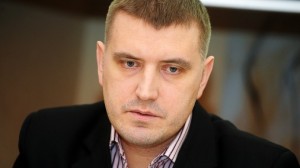 Ir daudzi un dažādi aspekti, kas cilvēkiem jāpārdomā, ņemot kredītus. Latvijas Kredītņēmēju asociācijas valdes priekšsēdētājs Jānis Āboliņš un valdes loceklis Aivars Rudi intervijā portālam TVNET akcentēja galvenos punktus, kam jāpievērš uzmanība, aizņemoties naudu bankās.
Vai līdz mūža galam paspēsi atmaksāt kredītu?
Viņi ieteica neņemt kredītus uz ļoti ilgu laiku, jo ilgākā laika posmā ir grūtāk prognozēt cilvēka ienākumu izmaiņas. 
«Līdz šim cilvēki bieži vien ņēma kredītus uz maksimāli iespējamo aizņēmuma laiku. Kāpēc? Lai tādējādi ikmēneša maksājumu pievilktu daudzmaz saprātīgās robežās, salīdzinot ar cilvēka ienākumiem.
Jo īsāks termiņš, jo maksājums ir lielāks un jo mazāk cilvēki pārmaksā bankai. Diemžēl daudz cilvēku nevarēja atļauties tā rīkoties, jo viņu ienākumi nebija tik lieli.»
Tāpēc daudzu hipotekāro kredītu termiņi ir 30, 40 un pat 45 gadi.
Kādi būs tavi nākotnes ienākumi?
«Izvērtēt cilvēka ienākumus vairāku gadu desmitu periodā ir diezgan nereāli. Var pat īpaši nemēģināt to darīt. Zinot Latvijas ekonomiku, nav prātīgi prognozēt cilvēku ienākumus pēc 30 gadiem. Tāpēc lielākais risks, ņemot kredītus, ir cilvēka nākotnes ienākumu lielums.»
Rudi norādīja, ka cilvēku ienākumi var radikāli samazināties pat tuvākā pusgada laikā, kur nu vēl 30 gadu laikā. «Latvijā nav daudzi desmitgadēs veidojušies ģimenes uzņēmumi ar garantiju, ka tie strādās vēl turpmākos simts gadus.
Pat ja šobrīd cilvēks strādā uzņēmumā, kas viņam maksā labu algu, pēc pusgada viņš var nonākt situācijā, kad Krievijas-Ukrainas konflikta dēļ tas beidz pastāvēt.»
Labi gan, ka šobrīd bankas klientus vērtē ļoti detalizēti un arī īpašumu vērtējumi ir diezgan zemi. Turklāt kredīti netiek izsniegti par visu pirkuma summu, kā tas bija kādreiz.
Milzīgā atbildība, ieķīlājot dzimtas īpašumu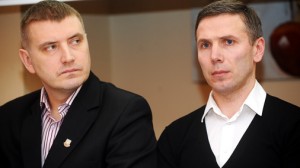 Rudi atgādināja, ka saskaņā ar gandrīz visu Latvijas komercbanku piedāvājumiem kredītņēmējs atbild par parāda summu nevis īpašumu. Neviens hipotekārais kredīts Latvijā neatbild tikai ar ķīlu.
«Mēs atbildam par parādu summu, un nav svarīgi, cik tajā brīdī maksā mūsu ķīla.» Tieši šis aspekts radīja problēmas daudziem Latvijas iedzīvotājiem, kuri bija ņēmuši kredītus pirms krīzes.
Ķīlas parasti vērtē, balsoties uz tirgus situāciju. Ņemot vērā starptautisko un vietējo notikumu straujo attīstību, ir diezgan grūti pateikt, kāda būs ķīlas vērtība nākotnē.
Turklāt jāņem vērā, ka Latvijas iedzīvotāju skaits sarūk, bet nekustamo īpašumu daudzums pieaug.
«Mūsu cilvēku vairāk nepaliks, jo valstij nav programmas, kā atgriezt atpakaļ cilvēkus, kas ir izbraukuši ārpus valsts. Tāpēc tuvākajā nākotnē neredzu ļoti straujus rāvienus nekustamā īpašuma tirdzniecībā.»
Kādi būs īstie procenti?
Kredītņēmēju asociācijas valdes loceklis akcentēja, ka cilvēkiem vajadzētu arī apzināties īstos aizņēmuma procentus. Tā kā EURIBOR likme patlaban ir ļoti zema, ir jāsaprot, ka nākotnē EURIBOR likme kāps un var sasniegt pat kādreiz piedzīvotos 2,8%. Tāpēc bankas noteiktajai likmei vēl jāskaita klāt EURIBOR likme.
Īpašuma stāvoklis
Rudi norādīja, ka cilvēkiem pirms īpašuma iegādes vajadzētu rūpīgi iepazīties ar tā tehnisko stāvokli. Īpaši tas attiecas uz padomju laikos būvētajām bloku mājām. «Neticu, ka daudzi Eiropas Savienības iedzīvotāji tagad strauji brauks pirkt īpašumus pie mums, it īpaši bloku mājās.
Īpašumi blokmājās varētu interesēt mūsu pašu iedzīvotājus un bijušo PSRS republiku iedzīvotājus, taču veco Eiropas Savienības valstu pilsoņi tajās, visticamāk, neinvestēs. Viņus vairāk interesē Vecrīgas projekti, kvalitatīvi restaurētie projekti vai jaunās būves. Rodas jautājums – kurš nākotnē pirks īpašumus blokmājās? Ir jāsaprot, kas to īpašumu varētu pirkt nākotnē. Ja nevarat iedomāties, kas šo īpašumu pirks, var gadīties, ka arī šajā brīdī novērtētā cena ir par augstu.»
Asociācijas pārstāvis norādīja, ka nekvalitatīvu nekustamo īpašumu projektu Latvijā ir ļoti daudz. Tas attiecas ne tikai uz padomju laikā celtajiem īpašumiem, bet arī jau jaunajām ēkām.
Kas notiks, ja nevarēsi samaksāt?
Speciālisti arī ieteica cilvēkiem papētīt, kādas saistības viņi uzņemas gadījumos, ja nespēs samaksāt līgumā paredzēto ikmēneša summu.
Labi, ka likumdošana ierobežo sodu apjomu, taču vienlaikus arī pašiem cilvēkiem vajadzētu apzināties, ko nozīmē banku standartlīgumos rakstītais, ka soda nauda būs nepilni 0,2% dienā.
No tā izriet, ka tie ir vairāk nekā 50% gadā.
Turklāt šādu summu var noteikt gan nokavējuma procenti, gan nokavējuma līgumsods.
Šāda shēma paredz, ka cilvēks, kurš gadu nemaksā ikmēneša maksājumu, var uzaudzēt dubultu kredīta apjomu. Nehipotekāro kredītu jomā soda procenti parasti ir vēl lielāki. 
Vienu kredītu galvo septiņi cilvēki…
Cilvēkam vajadzētu atturēties no kredīta ņemšanas, ja banka viņa aizdevumam pieprasa vairāk par vienu galvotāju.
Tas var liecināt, ka aizņēmēja maksātspēja nav pārāk laba.
Rudi zināja stāstīt, ka «trekno gadu» laikā aizdevumus galvojuši pat septiņi cilvēki vienlaikus, piemēram, vecāki, vecvecāki un citi radi. Tādos gadījumos ir skaidrs, ka cilvēka maksātspēja ir problemātiska.
Avots: TVNET